A developer has prepared a Windows 3.1 compatible application dubbed WinGPT. Described as an "AI Assistant for Windows 3.1," the WinGPT app connects to the ChatGPT API natively. According to a blog post on the developer site dialup.net, the WinGPT app was developed so that Windows 3.1 users won't feel closed off from the AI chatbot buzz that is prevalent in 2023.
WinGPT was written in C, compiled in Open Watcom v2, and uses a standard Windows API. This helps the resulting app look simple and very much like the Windows 3.1 era, as you can see. The same developer has prepared a TLS (Transport Layer Security) 1.3 protocol library so that Windows 3.1 can connect to the ChatGPT API natively. Compared with modern apps, this is a very light download, a zip file of only 218 KB includes a readme, the application, and the aforementioned TLS 1.3 DLL support file.
As the WinGPT app stands today, it is touted as being capable of helping Windows 3.1 users: do research, answer queries and questions, provide advice and tell jokes, and participate in other entertaining chats, working as a productivity helper by drafting documents and so on. However, the developer admits it isn't the best way to access ChatGPT and can be limited and unreliable.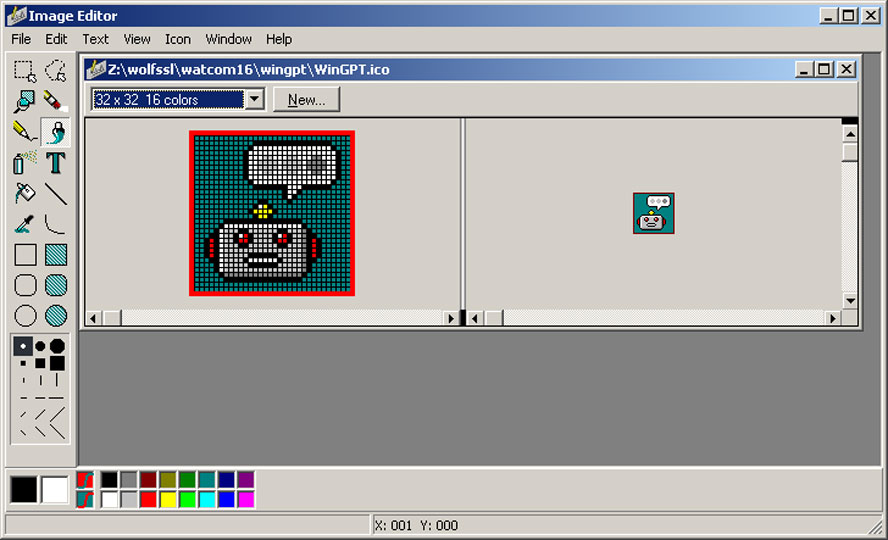 Some of WinGPT's problems for users stem from the limited memory available on Win 3.1 machines. "JSON responses of modern APIs aren't especially optimized for size, and OpenAI's API is no exception," notes the developer. Moreover, to conserve memory, the app doesn't send chat history to the API calls, which means ChatGPT doesn't use prior conversational context in this app.
Despite these drawbacks, getting up and running with WinGPT seems far simpler, easier, and fully featured than the DOS ChatGPT client we reported on in March.
If you want to try WinGPT, go and grab the lightweight download (scroll to the bottom of the article linked), which is licensed under GPL v2. The source code is also available. The program runs not just on Windows 3.1, but on "any 16-bit or 32-bit version of Windows post-Windows 3.1," according to the developer. However, an implementation of Winsock is required, and it won't run directly on Windows 64-bit editions (an emulator like Wine will be required). Lastly, an OpenAI API key is required, and you must enter it into the program's options menu before you get started.