Microsoft is officially rolling out its new AI assistant Windows Copilot to Windows 11 Insiders today with Dev Channel Build 23493. The new assistant was just announced last month and will now be available for the most hardcore Windows users to try out. According to Microsoft, Windows Copilot will be a controlled feature rollout, and will require the use of Windows 11 build 23493 and Edge version 115.0.1901.150 for a chance to play with the new feature.
Copilot is a new AI assistant that in many ways will succeed the ChatGPT-powered Bing Chat assistant built into Microsoft Edge right now. Essentially what Microsoft is doing with Windows Copilot is taking its browser-based assistant and turning it into a proper desktop application, with full integration inside the Windows 11 desktop. Though, based on the Edge browser requirements, Copilot appears to be an Edge-powered service that is not fully baked into Windows 11 (yet).
Once enabled, Windows Copilot can be activated by pressing WIN + C or by clicking the new Copilot icon on the taskbar. From there the AI assistant will pop up from a side window allowing you to interact with the application without disturbing any of your open windows. Like Bing Chat, Windows Copilot allows you to ask it any question you want, about any subject or topic, and it will try its best to give you a satisfactory answer.
In the future, Microsoft will be expanding Copilot to be much more than just a search box. Eventually, it will receive support for Bing Chat plugins, a new feature called Hybrid AI loop for AI development, a new home productivity environment for developers — called Dev Home, and more.
Other Features Added To This Latest Dev Channel Build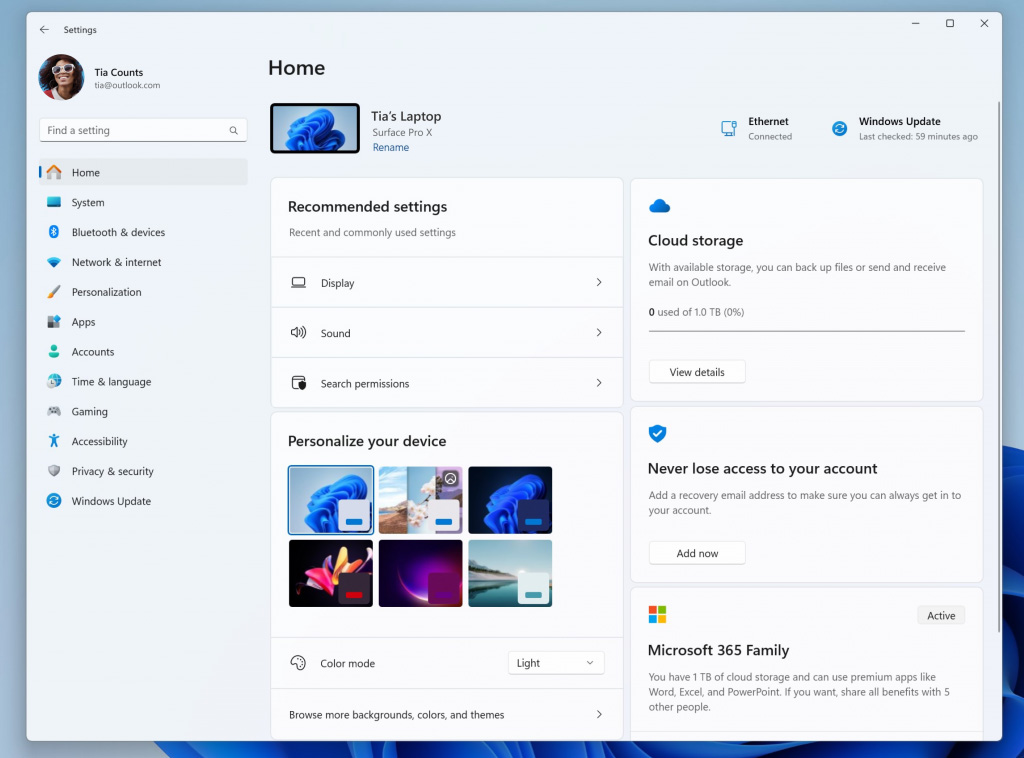 Windows Copilot is just one of many features being added to this latest Windows 11 dev build. Another major addition is a new home page in the Settings app that will isolate all of your most commonly used settings in one area. The new home page includes settings for Bluetooth devices, Xbox services, Microsoft 365, personalization, account recovery, and cloud storage. There will also be a recommended settings card that will show you your most used settings.
Another update is added native support for open-source archive file formats including, .rar, .7z, .tar, and more. With native support for these formats, you can open these file types natively in File Explorer without installing third party file browsers such as 7-Zip or WinRAR.
A few other additions include new options for Snap Layouts, an enhanced volume mixer in Quick Settings, better app restoration, and more. For more details be sure to check out the the full patch notes here.