A high-tech sailing drone was deployed onto the Atlantic Ocean near Charleston, South Carolina, this past weekend to collect weather data directly from wicked hurricanes. 
The autonomous ocean drone, known as a saildrone, was redeployed by California-based company Saildrone Inc., which designs and operates autonomous ocean drones, in partnership with the National Oceanic and Atmospheric Administration (NOAA) to assist the agency in data collection on hurricanes. The same saildrone made international headlines in 2021 when it captured the "first-ever video from inside a major hurricane at sea" when Hurricane Sam barreled across the Atlantic.
NOAA has previously incorporated drones into its research of hurricanes and 2023 will see an even larger and more high-tech fleet. The 2023 Atlantic hurricane season, which runs from June 1 to Nov. 30, will see a fleet of 12 saildrones – the largest fleet yet – that can be deployed to storms over the Atlantic Ocean, Caribbean and Gulf of Mexico.
"Off the coast of South Carolina is a particularly complex area of the ocean with relatively shallow waters combined with the strong, warm currents of the Gulf Stream that supply energy to a storm," Greg Foltz, a NOAA oceanographer and one of the mission's principal investigators, said of the saildrone deployed over the weekend, according to a press release provided to Fox News Digital.
"When hurricanes go over these warm waters, they often intensify, potentially right before they make landfall, so it's really important to understand how the ocean interacts with the storms in this area."
COULD AI BECOME WORLD'S WEATHERMAN? HUMAN-DESIGNED WEATHER MODELS MAY BE ON WAY OUT
U.S. agencies and the military have made repeated announcements in recent months on how they are employing technologies such as drones, which typically rely on artificial intelligence and computer vision, to autonomously fly to beef up national security or study natural disasters such as fires and storms. Saildrones, specifically, use machine learning combined with acoustic and camera systems and sensor data to record round-the-clock research.
Saildrones typically sail for 90 days, and two of the new autonomous sailing vessels will stay ashore this year until they are needed for rapid deployment ahead of a hurricane.
"We're intentionally sailing an object into one of the most inhospitable and dangerous environments on Earth – the middle of a major Atlantic hurricane," Saildrone's Matt Womble told the New Scientist earlier this year.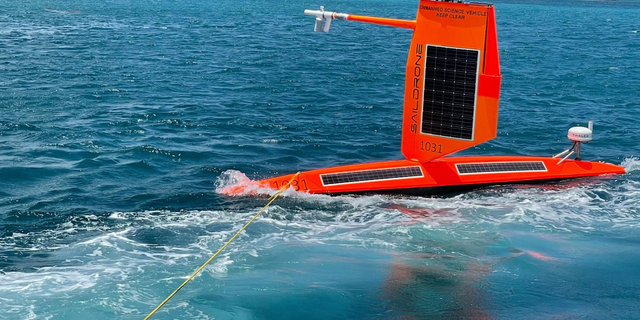 "I have so many questions from looking at data over years," NOAA Hurricane Field Program Deputy Director Heather Holbach told the Bradenton Herald of her research on hurricanes. She said that the only way to unravel the mysteries surrounding storms is to collect data from the inside, which is best suited for unmanned vehicles.
"I'm super excited to see where this is going to take us," she said.
CAN ARTIFICIAL INTELLIGENCE PREDICT WEATHER MONTHS OUT? THIS COMPANY SAYS IT CAN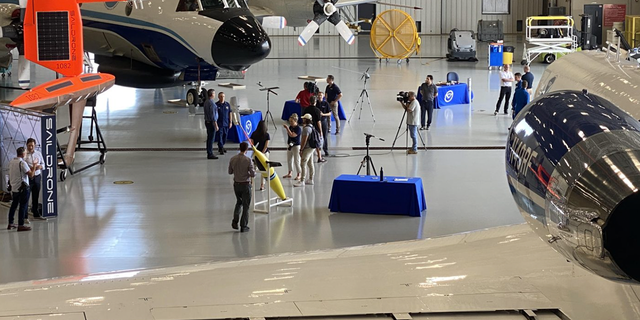 Saildrones were able to collect unprecedented data during the 2021 and 2022 hurricane seasons, according to NOAA's Greg Foltz, and the expanded fleet means researchers could "get multiple saildrones into the same hurricane." Observing the same storm from different angles could improve forecasts on the storm as the vessels collect data on sea surface temperature, salinity, surface air temperature, humidity, pressure, wind direction and speed, and wave height.
AI TEAMING UP WITH CALIFORNIA FIREFIGHTERS TO SPOT SMOKE BEFORE IT SPIRALS INTO CHAOS
"Uncrewed systems and other tools are gathering data at different levels of the ocean and the atmosphere that are key to understanding how storms form, build, and intensify," NOAA said in a press release on the new hurricane tracking initiatives. "Together with NOAA Hurricane Hunter aircraft carrying sensors, this data paints a clearer picture for scientists of the forces that drive hurricanes."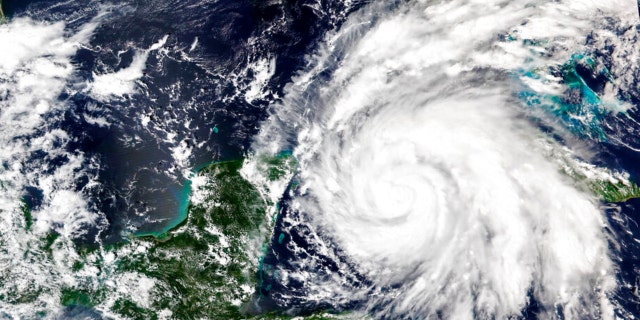 The sailing vessels can also handle a battering from storms, which can cause 90-foot waves and wicked winds that can exceed 100 mph. As the vessels collect the data, it feeds directly into hurricane models, allowing researchers to better simulate the physics of hurricanes and predict forecasts.
AIR FORCE SHOWCASES HOW ARTIFICIAL INTELLIGENCE WILL HELP MILITARY DOMINATE AIRSPACE
"We hope ultimately to improve the models and improve hurricane intensity prediction," Foltz told the Bradenton Herald.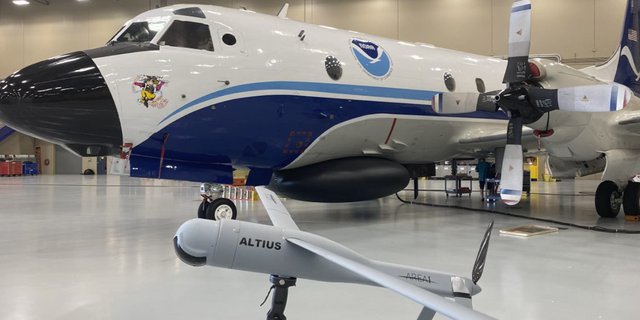 The sailing vessels will be joined by other fleets of autonomous data collectors, including small aircraft that can measure temperature, pressure and humidity by flying into storms. NOAA will also deploy new dropsondes, tube-shaped sensor devices dropped into hurricanes, that can capture "profiles of atmospheric pressure, temperature, relative humidity, wind speed, and wind direction" as they fall through the air into a storm.
The proliferation of high-tech autonomous machines doesn't mean that NOAA's famous "Hurricane Hunters" will no longer fly manned-planes through dangerous storms – at least for now.
CLICK HERE TO GET THE FOX NEWS APP
The lead meteorologist with NOAA's Hurricane Research Division, Joseph Cione, told the Bradenton Herald that the agency is working on the next generation of "Hurricane Hunter" aircraft, and human researchers will continue flying through storms in the coming years. However, he's predicting a "slow transition" where only unmanned vehicles will fly into storms.