Refresh
Speedy 2TB SSDs From Samsung, WD, Crucial Hit New Lows, 5 Cents Per GB
If you're after affordable solid-state storage, then there are plenty of enticing deals to consider. We've already covered the plethora of shockingly cheap 4TB NVMe SSDs available starting at just 4 cents per gigabyte. But if you don't need that much storage and/or don't have that much cash to fork over, there are some sweet deals on more affordable (but still speedy) 2TB drives as well, with many drives hitting new low prices. The 2TB Crucial P5 Plus has dropped to $103, while the 2TB WD SN850X and Samsung 990 Pro drives are both down to $99.
Any of these PCIe 4.0 SSDs would be a good option for a boot drive, a game drive, or a PS5 drive. Just note that only the Samsung drive below comes with its own heatsink to keep the temps under control in your console.
With many motherboards these days shipping with three, four, or even five M.2 slots, grabbing a 2TB drive is a cost-effective way to save some money and add storage now, while having the option of adding more storage later. Just be sure to check how many spare slots you have. Because if you're limited to adding just one extra drive, opting for a 4TB SSD might be the smarter move considering current deals mean spending as little as $60 more for double the capacity.
$149 Corsair 1000W Modular PSU Deal Will (Hopefully) Bring My RTX 4090 System Back to Life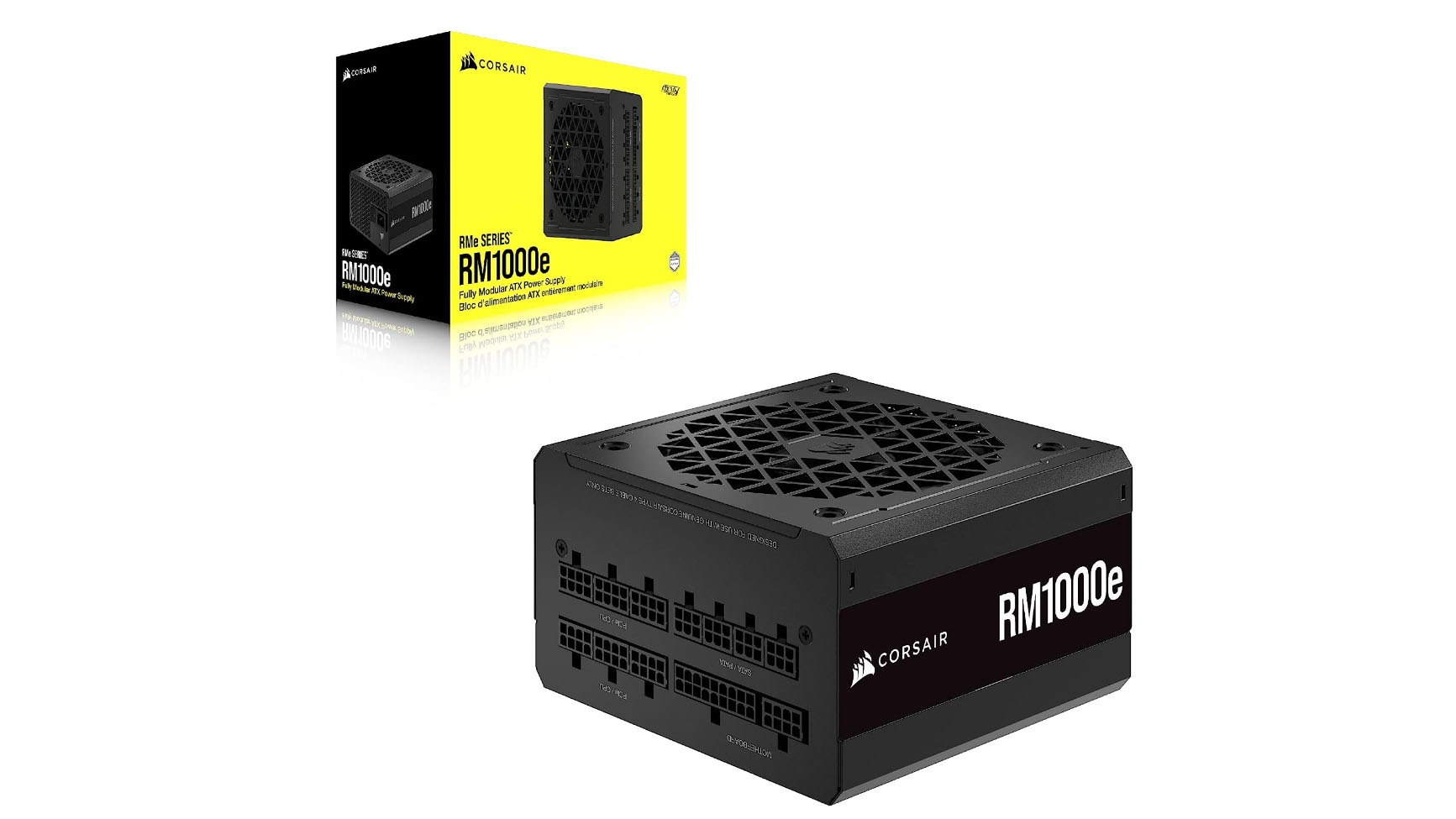 It was the worst of times and the best of times for PC hardware failure. After getting home from the office last night, with mere hours before my first Prime Day deals shift, I discovered that my primary gaming/productivity PC had just… decided that it wasn't going to turn on anymore.
It was perfectly fine before I left that morning, with no indications of any issues during the past few weeks as I've used it to level up my Druid in Diablo IV. But now, aside from a few RGB lights around the motherboard's IO shield, nothing else powers up no matter how much I re-seat cables or swap out components (not that I did a ton of that, given the timing). So, while I haven't had a chance to confirm things 100% yet, it seems highly likely that the power supply is dead since nothing else has changed and I left the system in sleep mode yesterday morning. And with all the deals work to be done in the next few days, I don't really have time to do extensive troubleshooting. For the moment, I just have to shift to another system, which I'm writing this on now.
What I could do in the meantime, though, is order a new PSU so that it's here waiting for me when I'm done slinging deals and ready to get back murdering my mouse switches in Diablo IV. But given that my rig is running an RTX 4090 and a Ryzen 9 7900X, I wasn't expecting a suitable PSU replacement to come cheap.
But lo and behold, a quick search of 1000-watt-plus power supplies of the modern ATX 3.0 variety pointed me to Corsair's RM1000e, a 1000W, fully modular model with the requisite 12VHPWR cable for my top-end GPU. Even at its normal price of $179, it's not a bad option, given that most similarly specced PSUs from well-known brands sell for about the same price or more. But thanks to Prime Day (and Newegg's Fantastech sale), the RM1000e is available for just $150 at Amazon and Newegg. That's the lowest price it's been, and cheaper than any other juice box I'd trust to run my gaming rig. Not bad.
Now, am I happy that my primary PC is currently sidelined and I'll need to spend (at least) $150 to fix it? Of course not. But having just ordered a new PSU replacement for about $50 less than I would have expected to spend a few days ago, I'm happy knowing that I'll be ready to game again once the deals-fest that is Prime Day calms down. At least I hope I will be, assuming the power supply didn't take any other components with it. But that's a potential nightmare for another day.