New York City residents have taken to social media as scores of winged aphids filled the skies at the same time as smoke from Canadian wildfires, invading multiple boroughs. 
Photographer Jeremy Cohen pointed out bugs that were dying on his shirt and glasses when he was biking in a Thursday Twitter video. 
"It feels like the apocalypse right now," he remarked. 
Multiple Twitter users referenced the ten plagues of Egypt in the biblical story of Exodus, including flies.
CANADA WILDFIRE SMOKE RAISES HEALTH RISKS AMONG BLACK, POORER RESIDENTS IN THE US
Some neighborhoods have remained bug-free, although the air quality index on Friday was enough to keep many indoors.
The question remained: What were the insects? Many said they looked like gnats. 
Scientists have told multiple outlets that these bugs are aphids. 
Professor David Lohman, an entomologist at the City University of New York, told The Associated Press that the warm winter temperatures may have contributed to the swarms. Aphids don't usually come out in New York City until after summer.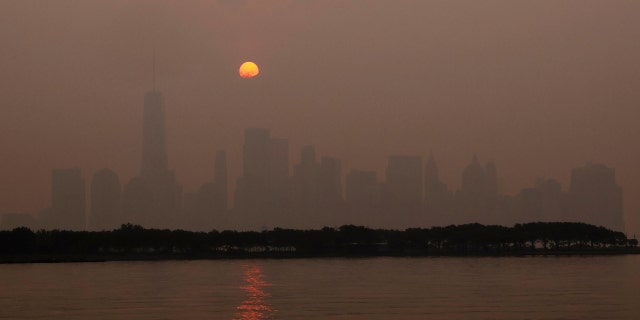 FIRST US MALARIA CASES DIAGNOSED IN DECADES: WHAT TO KNOW ABOUT THE DISEASE
"The smoke might be allowing aphids to remain abundant longer into summer than normal," Andy Jensen, another researcher, explained to the agency. "Many aphids slow down or stop reproduction in the heat of summer."
Jody Gangloff-Kaufmann, a Cornell University entomologist, told FOX 5 New York that aphids have a cycle where they are reproductive, develop wings and fly off from a host plant – usually trees. 
"And it seems to have happened all at once throughout the city from north to south," she remarked. 
"It won't be much longer, I'm sure," Gangloff said.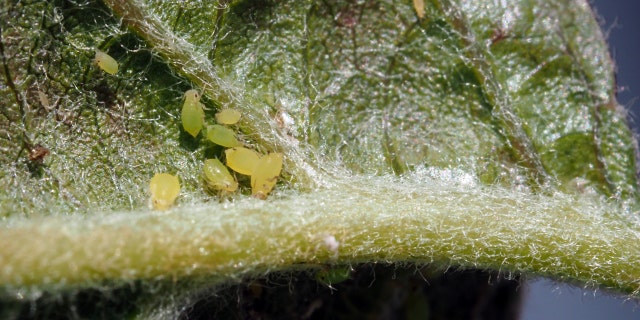 CLICK HERE TO GET THE FOX NEWS APP 
While they are a nuisance, New York City's Public Health Department said there is nothing to be afraid of.
"While this may be annoying, these insects do not present a known public health risk," the department said in a statement Friday. "We are looking into these bugs and will share any important health information."
Aphids are small, soft-bodied insects that range in color; winged aphids are a little darker. They feed on sap from plants, and in many cases there are no visible symptoms of aphid feeding, according to the University of Minnesota.
The Associated Press contributed to this report.