The Hubble Space Telescope has captured a neighboring galaxy located around 11 million light-years from Earth. 
The highly irregular galaxy, ESO 174-1, resembles a hazy cloud against a dark backdrop illuminated by stars. 
It is shown in an image consisting of a bright cloud of stars, dark gas and dust. 
Irregular galaxies have strange shapes, like toothpicks or groupings of stars and range from dwarf irregular galaxies with 100 million times the mass of the sun to large ones weighing 10 billion solar masses. 
ASTRONOMERS USING NASA JAMES WEBB SPACE TELESCOPE DISCOVER AN INTERCONNECTED WEB OF GALAXIES
NASA says astronomers think such galaxies' shapes are sometimes the result of interactions with others and that some may have been formed by material pulled from such encounters or as the result of a mashup. 
Scientists have also theorized that some large irregular galaxies could represent an intermediate step between spiral and elliptical galaxies.
The European Space Agency said the snapshot is a part of a collection of Hubble observations designed to better understand nearby galaxies.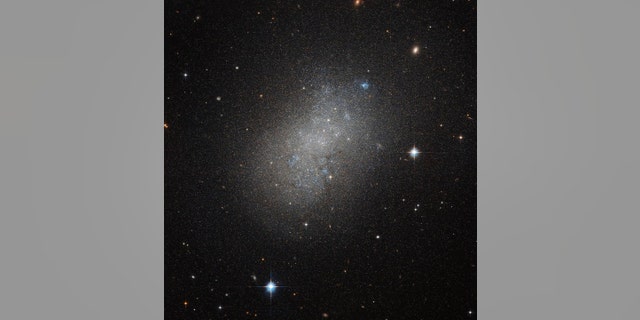 JAMES WEBB SPACE TELESCOPE DETECTS NEW CARBON COMPOUND IN SPACE FOR THE FIRST TIME
The observations aim to separate the stars and properties of every known galaxy within 10 megaparsecs. 
A parsec unit is used by astronomers to measure distances to other galaxies. For example, 10 megaparsecs is about 32 million light-years.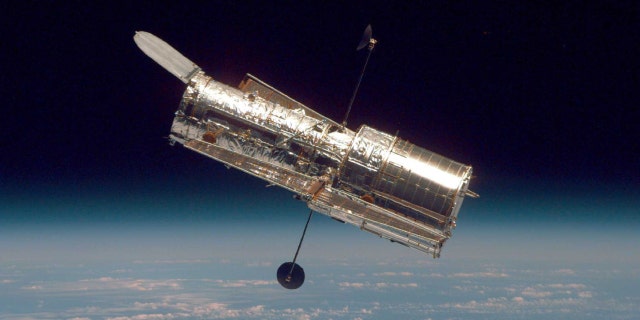 CLICK HERE TO GET THE FOX NEWS APP 
As it is inefficient for the telescope to make back-to-back observations of objects in opposite areas of the sky, the program to capture all of our neighboring galaxies was designed to use 2-3% of Hubble time available between observations.
Programs like the one that captured this galaxy fill the gaps between other observations, the agency noted.