If you have an Android phone, you are definitely going to want to adjust some of these settings. It's possible that your settings aren't optimized for your specific needs and the frequencies you can hear, plus your phone just isn't set up for the best listening experience when it comes to watching movies and TV shows, or listening to your favorite tunes.
CLICK TO GET KURT'S FREE CYBERGUY NEWSLETTER WITH SECURITY ALERTS, QUICK TIPS, TECH REVIEWS AND EASY HOW-TO'S TO MAKE YOU SMARTER
How to adjust Android settings for the best quality sound
Note: These settings may vary depending on your Android model.
1. Turn on Dolby Atmos
This is a sound setting available on many Android phones that offers a "surround sound" effect. You can adjust it depending on what you're watching or listening to.
How to turn on Dolby Atmos
Open your Android's Settings
Tap Sounds and vibration.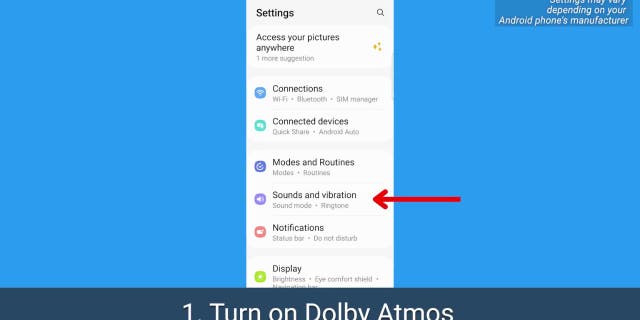 Tap Sound quality and effects
Before just toggling it on, tap Dolby Atmos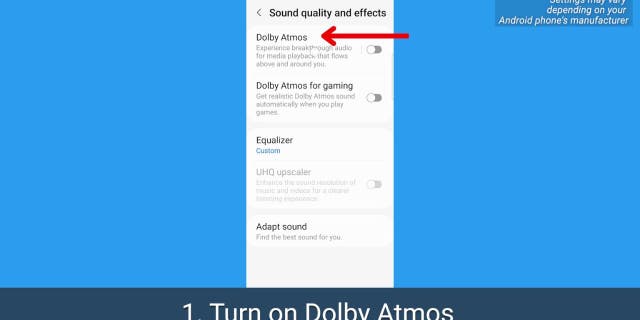 On the Dolby Atmos page, toggle it on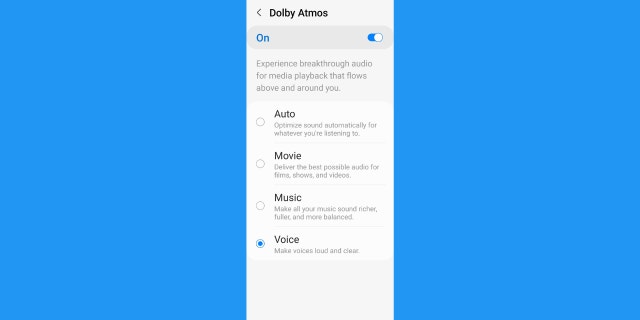 Depending on your operating system, you may be presented with these options: Select Movie to get better sound for movies and TV shows, tap Music if you want a richer, more balanced listening experience, or tap Voice if you want voices to come through louder while watching any video.
5 THINGS YOU DIDN'T KNOW YOU CAN DO ON AN ANDROID 
2. Adjust the equalizer
This setting lets you balance out sound depending on what you're listening to or want to hear.
How to adjust the equalizer
Open your Android's Settings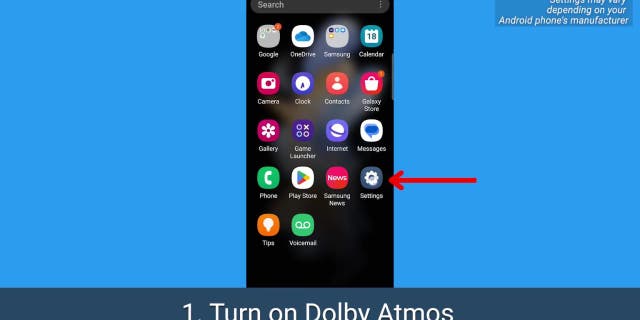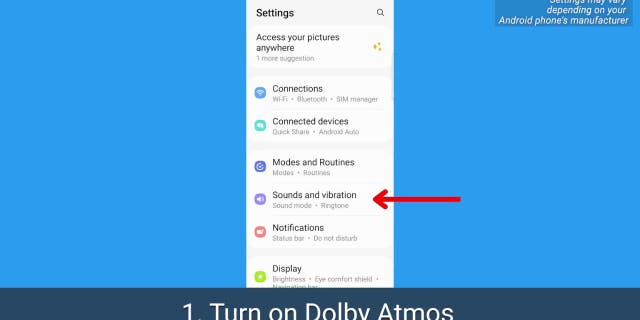 Tap Sound quality and effects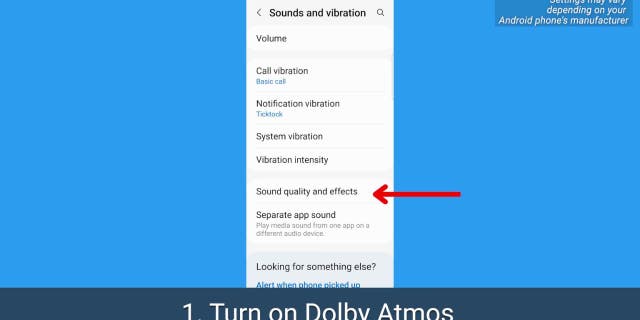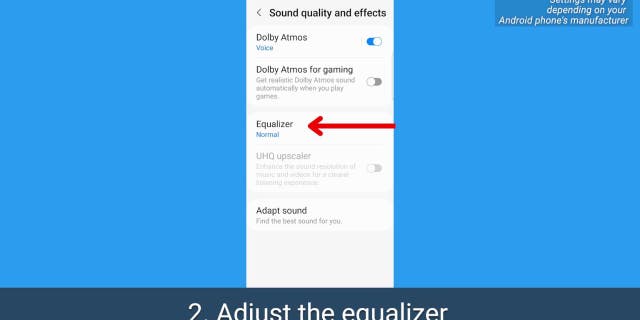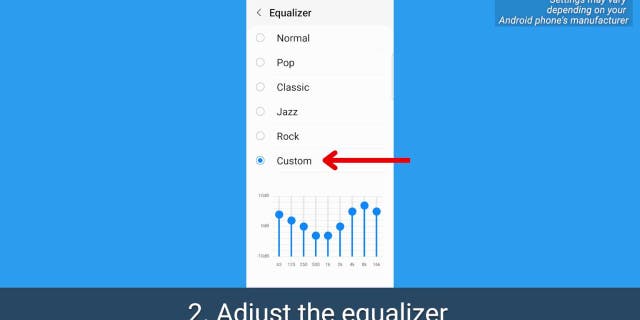 Play around with these sound levels – you can even do it while you have something already playing in the background. You may want to up the ones on the left for a higher bass, or the opposite if the bass is already too loud.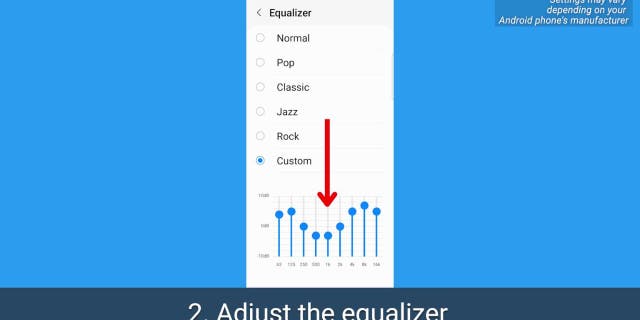 FOR MORE OF MY TECH TIPS & SECURITY ALERTS, SUBSCRIBE TO MY FREE CYBERGUY REPORT NEWSLETTER BY HEADING TO CYBERGUY.COM/NEWSLETTER 
3. Adapt your phone's sound for your age
We all hear sounds differently, and higher frequencies also become harder to hear as we age. Android lets you take a hearing test targeted for different age ranges, which will make listening through your headphones a completely personalized experience.
How to adapt your phone's sound for your age
Open your Android's Settings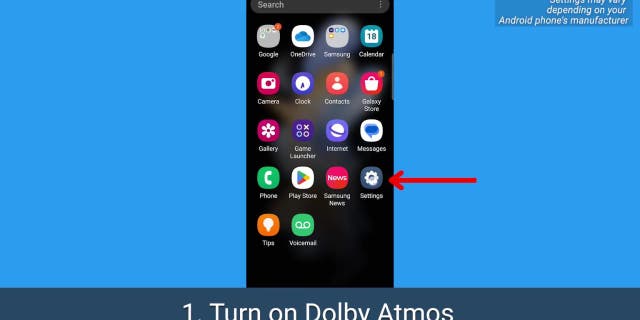 Tap Sound quality and effects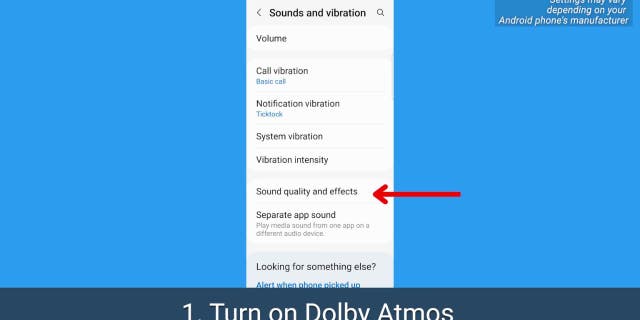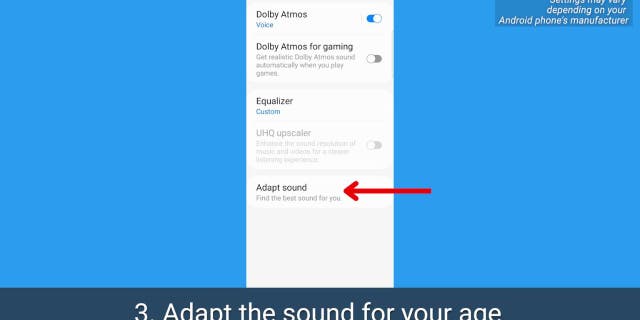 Where it says Adapt Sound for be sure to select Media and calls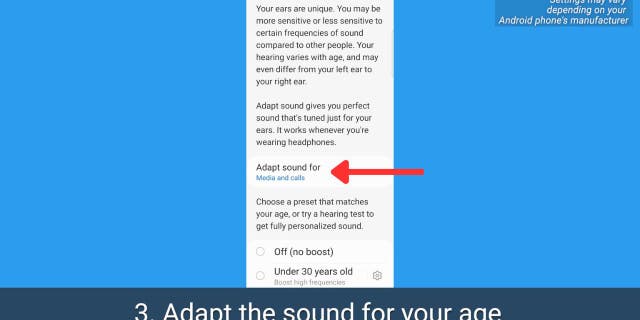 Then scroll and select the age range that applies to you
Tap Test my hearing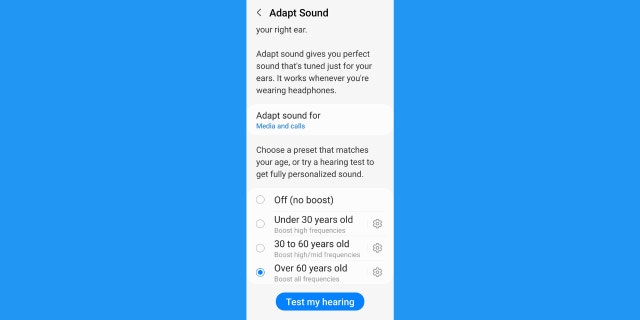 Be sure you're wearing headphones, and you're in a quiet place
Tap Start and follow the prompts to test your hearing and adjust your phone's sound properly
HOW TO PICK WHICH WIRELESS EARBUDS ARE BEST FOR YOU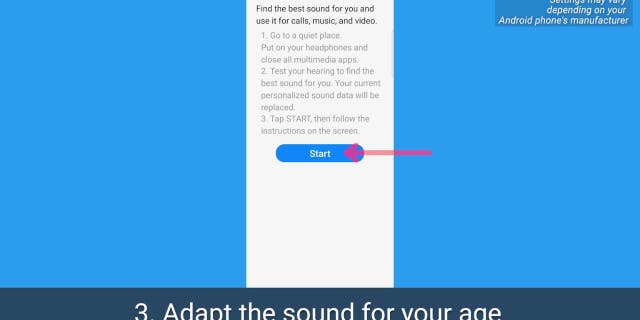 5 BEST HEADPHONES TO BOOST YOUR LISTENING FOR 2023
Kurt's key takeaways
Our hearing changes as we age, and at the end of the day, we're all looking for different outcomes when it comes to sound on our devices. It's great to know the options that are available in case you do find watching videos or listening to certain podcasts to be a little iffy because of the sound quality. After all, as our ears gracefully age, it's comforting to know that we can still savor the symphony of life with the right tune-up for our tech. 
What are some other ways you personalize your sound experience on your devices? We would love to hear your tips and tricks for optimizing sound quality. Let us know by commenting below or by writing us at Cyberguy.com/Contact
For more of my tips, subscribe to my free CyberGuy Report Newsletter by heading to Cyberguy.com/Newsletter 
Copyright 2023 CyberGuy.com.  All rights reserved.