Got a message to send but can't seem to find the right words to express yourself? GIFs can help you communicate your thoughts or reactions with hilarious visuals or sometimes just silly and fun ways to get your point across. Whether you're an iPhone user or an Android enthusiast, we've got you covered on how to text a GIF. 
CLICK TO GET KURT'S FREE CYBERGUY NEWSLETTER WITH SECURITY ALERTS, QUICK TIPS, TECH REVIEWS AND EASY HOW-TO'S TO MAKE YOU SMARTER 
How to send GIFs on iPhone 
Let's start with sending GIFs on an iPhone. It's pretty straightforward – just open the Messages app and tap the Write icon 
Enter the name of the person you want to message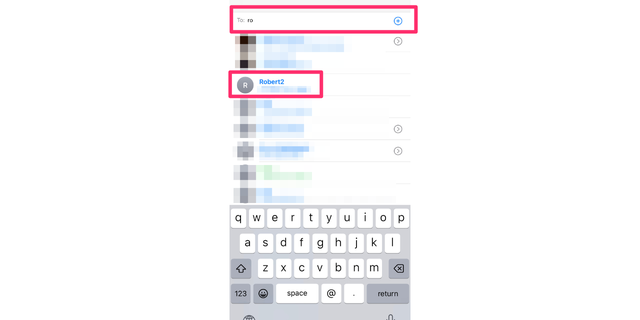 Then tap the App drawer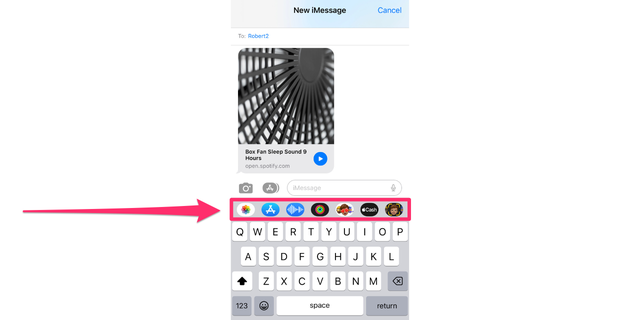 HOW TO SEND LARGE VIDEOS ON YOUR PHONE
From there, select the #images button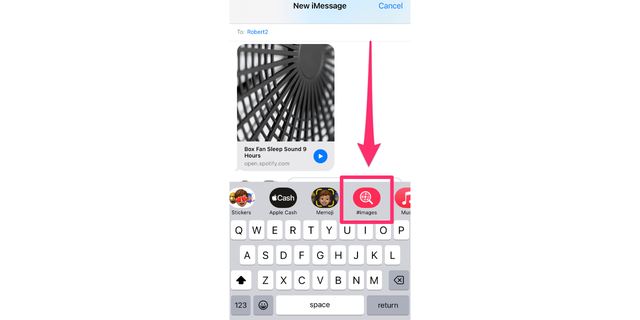 Now you can search for the perfect GIF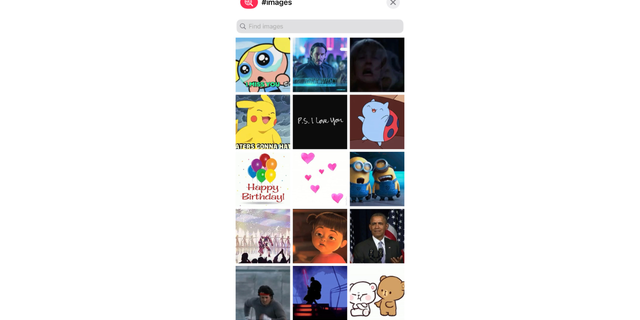 Once you find it, simply tap the Send button, and you're good to go 
If you're missing the #images button, don't worry – you can easily install it by tapping the App drawer icon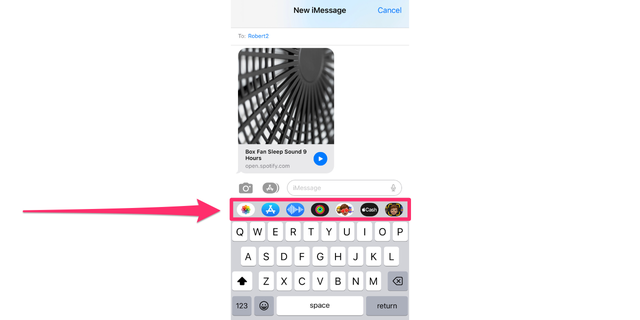 Then swipe left and tap "More" 
8 ANDROID ACCESSIBILITY TIPS TO MAKE LIFE EASIER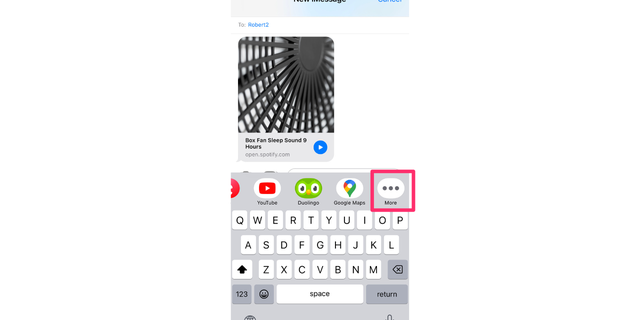 Now select Edit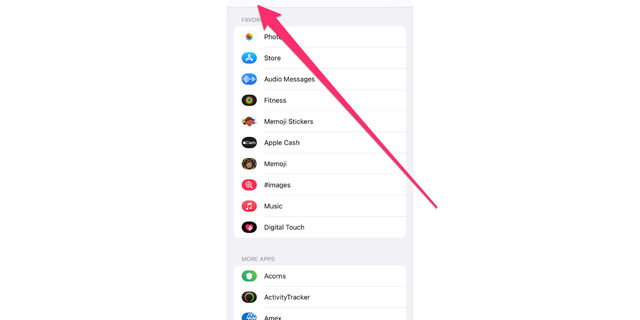 From here, you can add the #images app to your favorites for easy access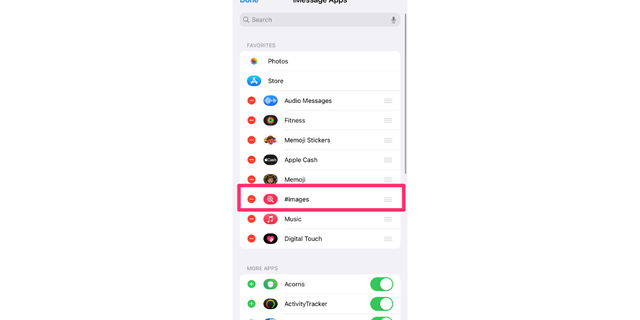 If you want even more options, you can download third-party apps from the App Store for a wider selection of content.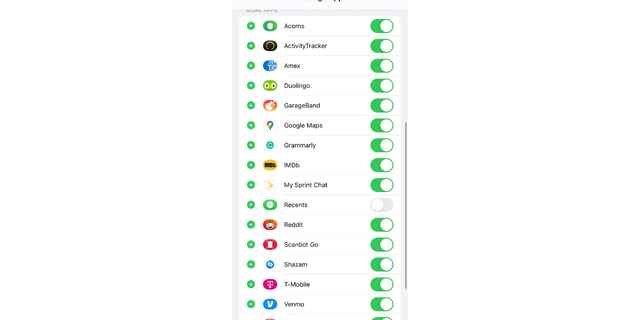 MORE: IPHONE HACK LETS YOU SEND SECRET TEXTS TO FRIENDS 
How to send GIFs on Android 
For Android devices, the process is different depending on your version of Android. However, generally, you can open your messaging app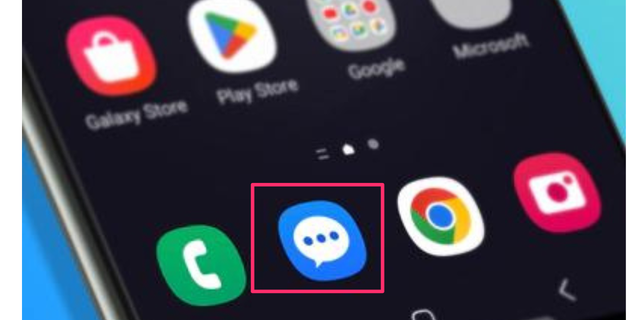 Tap the text bubble icon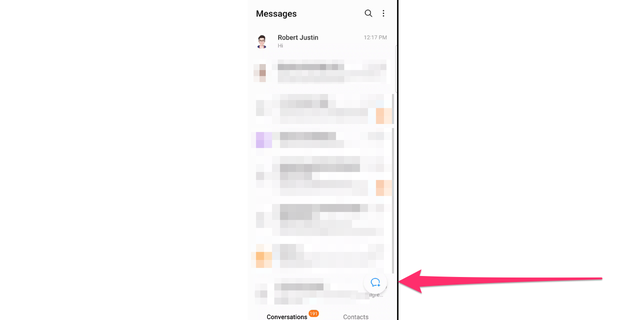 Then enter the name of the person you want to text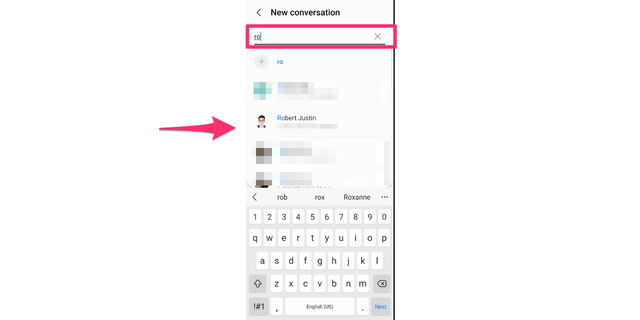 Tap the built-in GIF button, which may be located below the text entry field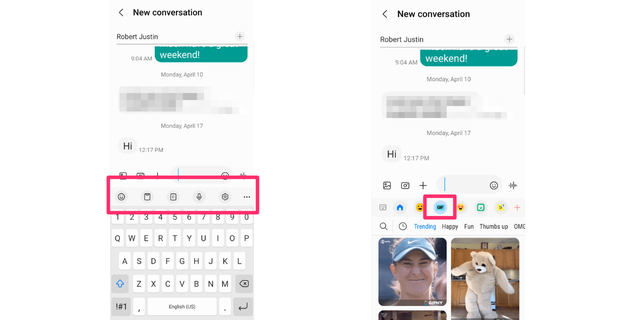 From there, you can browse stickers or GIFs or use the search button to find a specific GIF. Once you've found the perfect one, tap the Send button to share it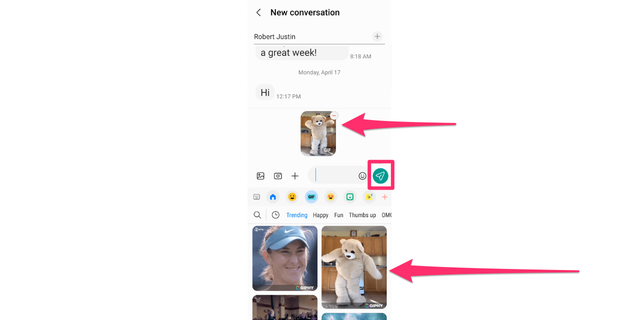 MORE: HOW TO CREATE OR LEAVE A GROUP CHAT 
Kurt's key takeaways 
Whether you're an iPhone or Android user, adding GIFs to your messages is a fun and creative way to spice up your conversations, and it's so easy. The next time you're at a loss for words, give GIFs a try. 
How do you feel about using GIFs in your texts? Do you think they enhance or distract from your messages?  Let us know by writing us at Cyberguy.com/Contact 
CLICK HERE TO GET THE FOX NEWS APP
For more of my security alerts, subscribe to my free CyberGuy Report Newsletter by heading to Cyberguy.com/Newsletter 
Copyright 2023 CyberGuy.com.  All rights reserved.