So, your trusty smartphone has seen better days, and you've come to the realization that it's time for a new one. Maybe it's dead, or perhaps it's beyond repair. Either way, you want to make sure all your personal data is securely wiped from your iPhone or Android device before bidding it farewell. We'll walk you through the steps to safely wipe your smartphone clean, ensuring your sensitive information stays protected, even if it's non-functioning. Let's dive in and give your old device a proper send-off.
CLICK TO GET KURT'S FREE CYBERGUY NEWSLETTER WITH SECURITY ALERTS, QUICK TIPS, TECH REVIEWS AND EASY HOW-TO'S TO MAKE YOU SMARTER
4 steps to take for a non-functional phone
1. Erase the phone remotely
To erase your phone's data remotely, you'll have needed to previously set up either iPhone's Find My app or Samsung's Find My Mobile. It works on all Galaxy phones and tablets running Android 8 or later. If you had either Find My or Find My Mobile set up, you should be able to log into the site to remotely lock and wipe your device.
To erase your iPhone, using Find My 
Go to icloud.com/find and sign in with your Apple ID
Click on All Devices and select the device you want to erase
Click on Erase iPhone to erase all data on your iPhone
A confirmation email will be sent to your Apple ID email address.
To erase your Samsung's data using SmartThingsFind
Go to the SmartThings Find website
Select your device on the left side of the screen and tap it
Select Erase data on the right side of the screen
By doing this, you'll erase the device's data, and no one will be able to access your personal information.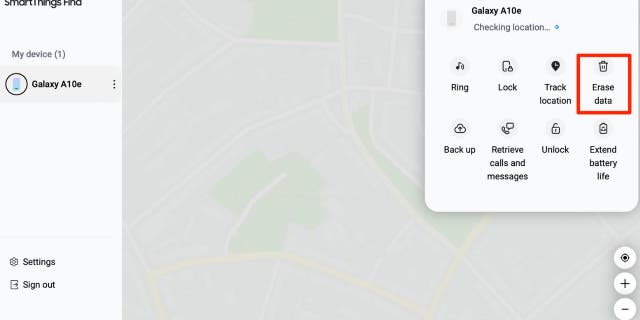 Log in and select your device, then follow the steps to either Erase iPhone or Erase Data on Android.
JUST HOW NEW IS YOUR NEW PHONE?
To erase your Android data using Find My Device
If you lose an Android phone, you can erase it remotely using Find My Device. If you've added a Google Account to your device, Find My Device is automatically turned on.
How to erase an Android device remotely
On a browser, go to android.com/find
Sign in to your Google Account

If you have more than one device: At the top of the sidebar, select the device.

If your device has more than one user profile: Sign in with a Google Account that's on the main or personal profile

If you have more than one device: At the top of the sidebar, select the device.
If your device has more than one user profile: Sign in with a Google Account that's on the main or personal profile
On the left, select ERASE DEVICE. It will then ask to confirm that it is really you by using your passkey.
It will then prompt you to confirm your decision again. Tap ERASE DEVICE. Note: This permanently deletes all data on your device but may not delete SD cards. After you erase it, Find My Device won't work on the device.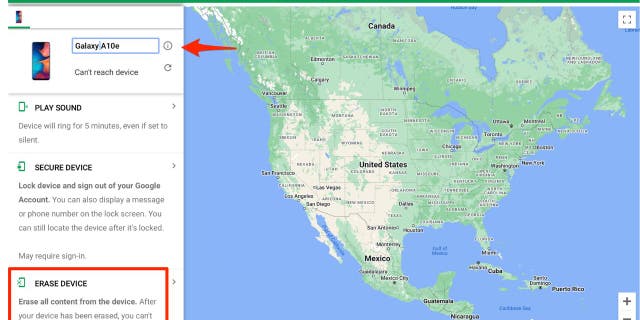 2. Remove the SIM card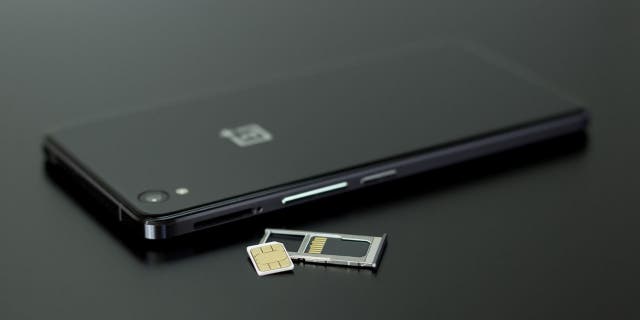 FOR MORE OF MY TECH TIPS & SECURITY ALERTS, SUBSCRIBE TO MY FREE CYBERGUY REPORT NEWSLETTER BY HEADING TO CYBERGUY.COM/NEWSLETTER 
If your phone still has a physical SIM card, take it out of the phone before getting rid of the phone in any way. While there may still be data you saved directly to the phone, the SIM card will at least prevent anyone from using your phone number if they are, for some reason, able to get the phone running again. If you use an eSIM, contact your cellphone network carrier to have them disable it from your device.
3. Contact your phone carrier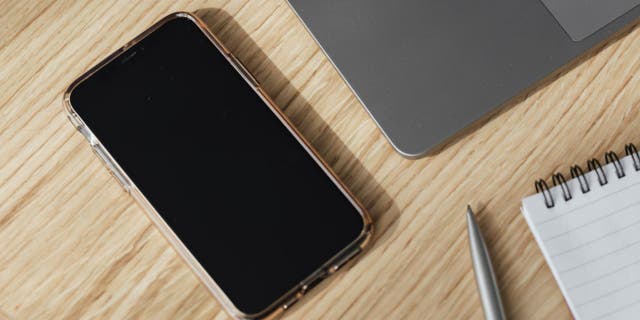 Inform your phone carrier and let them know that your phone is no longer in use, and they should be able to make sure your phone number and account are no longer associated with that device. While they may not be able to remove any information from the phone directly, they may be able to help you dispose of the phone properly.
4. Plug it into a computer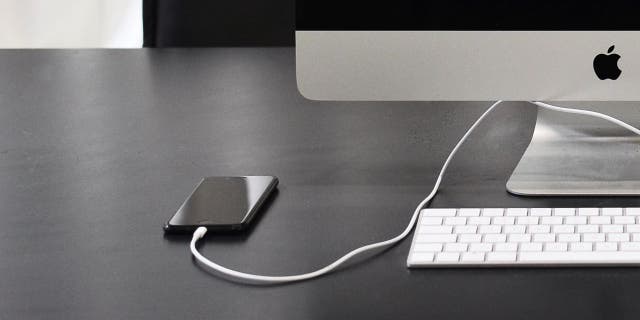 Sometimes a phone may appear to be completely dead while there is actually just an issue with the screen. You would have no idea of that since you can't turn your phone on, so as a last resort, it doesn't hurt to try plugging it into a computer to see if you're able to retrieve any data.
If you have an iPhone, try opening iTunes or the Photos app to see if your phone appears as an external device. If it does, and you're able to access any content on your phone, back up your data through your computer. 
For more information on how to do this, head to Cyberguy.com/MobileBackup
HOW TO RECYCLE YOUR OLD ELECTRONICS INTO AMAZON GIFT CARDS
5. Disposing of your phone properly
It's important to properly dispose of electronic devices, such as iPhones and Androids, as they can contain hazardous materials that can harm the environment. The batteries should not be thrown away with regular household trash. 
You can bring any smartphone into most electronics stores, like Best Buy, and have it recycled for free. You can also recycle devices online through sites like Apple (yes, they accept devices other than iPhones), Google or even Amazon, which has an amazing free recycling program. Amazon does also offer trade-ins for functioning devices that can be redeemed as Amazon gift cards. There are other sites like Decluttr that let you sell old devices.
You can also check your local trash electronic recycling programs to see where you can recycle devices locally. The Environmental Protection Agency has a list of donation and recycling programs listed.
Looking for a new phone or discounted phone plan, check out my recommendations at Cyberguy.com/BestPhonePlans
Kurt's key takeaways 
When it's time to say goodbye to your old smartphone, you have to make sure your personal data is safe and sound. Follow these steps, and you'll keep your info protected, even if your phone is on the fritz or not working. First, use the right app to erase your phone remotely. Then, pop out that SIM card to keep your number secure. Don't forget to give your phone carrier a heads up too. And hey, let's not forget about the environment. Dispose of your phone responsibly by recycling or donating it through Apple, Google, or other organizations. With these tips, you can say goodbye to your old cell phone without any worries.
Have you ever experienced any challenges when disposing of your old electronic devices? Let us know by writing us at Cyberguy.com/Contact
For more of my security alerts, subscribe to my free CyberGuy Report Newsletter by heading to Cyberguy.com/Newsletter
Copyright 2023 CyberGuy.com.  All rights reserved.