Did you know that federal intelligence agencies have been buying data about both U.S. persons and non-U.S. persons? It turns out certain government intelligence agencies have been seeking data from private companies to create libraries of all this information.  
CLICK TO GET KURT'S FREE CYBERGUY NEWSLETTER WITH SECURITY ALERTS, QUICK TIPS, TECH REVIEWS AND EASY HOW-TO'S TO MAKE YOU SMARTER 
According to the Department of Homeland Security, the main goal of these purchases is to track "threat actors" and not to monitor innocent people. However, a newly declassified U.S. intelligence report reveals that this practice may present a risk to ordinary U.S. citizens like you and me.  
What does the report reveal? 
According to this report from January 2022, the data in question, when cross-referenced and used in the aggregate, has the ability to expose highly sensitive and personal details about individuals. This includes certain personal attributes, private behavior, social connections, and even "speech." What is potentially troubling is that this data "can be misused to pry into private lives, ruin reputations, and cause emotional distress and threaten the safety of individuals." The report makes it clear that the power of this data – referred to as "commercially available information" or "CAI" – may allow the government to peer into anyone's private life to an extent that could raise ethical concerns.  
CHINA HACKING GROUP CAUGHT SPYING ON US ORGANIZATIONS
How is the government obtaining this data? 
Vast libraries of information containing data about all of us are available for purchase from a variety of private companies. Every time we agree to "terms of use" or "terms of service," which we do when we, for example, use a credit card, sign up for a mobile data plan, or even apply for a grocery store discount program, we are potentially giving companies permission to collect, store, and even sell our otherwise private data to anyone looking to purchase it — including governmental agencies.  
Private companies face few regulations when compiling, selling, and buying this "commercially available" data. Certain governmental intelligence agencies are able to take advantage of the fact that private companies — and not governmental agencies — have legally compiled these libraries of personal information and then simply purchase the information that has become publicly available to anyone with the means to buy it. 
MORE: YOU WON'T BELIEVE HOW MUCH MONEY HACKERS GET FROM STEALING YOUR DATA  
Are there laws preventing the government from obtaining CAI? 
There is currently no law that would prevent a governmental intelligence agency from obtaining commercially available information (CAI) from private companies. Typically, as the Supreme Court has consistently maintained, a governmental agency or even a local police department must obtain a valid court order or warrant before being allowed to access our private data without our permission. Yet by using this method of purchasing commercially available data, governmental agencies are able to navigate around these tricky legal waters to get access to data they might not have been able to in the past without a warrant. The official report mentions many examples of government agencies attempting to buy personal data, including, although not limited to, the Defense Intelligence Agency, the Navy, the FBI, and the Department of Homeland Security. We reached out to these specific agencies for a comment but have not heard back by the time of publishing this article.  
What are the ramifications of this information? 
This issue is not simply a domestic one. With how easy it is becoming for anyone to get their hands on private data, a new threat becomes clear: foreign intelligence could use these same resources to purchase American information. There is no telling what other nations may do with it, and it could be a dangerous weapon if it falls into the wrong hands. Keep in mind private companies will typically sell this data to the highest bidder regardless of who that bidder is.  
MORE: WAS YOUR PRIVATE DATA BEING SOLD ON THIS DARK WEB MARKETPLACE?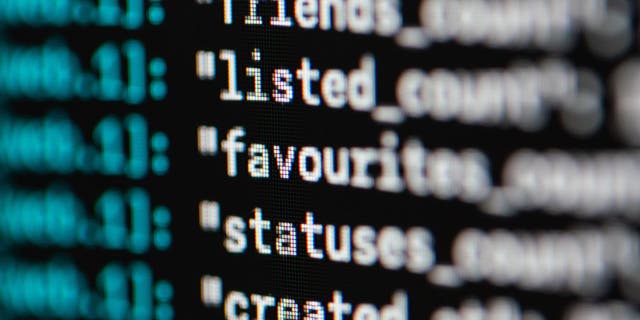 What have we learned from this report? 
Sen. Ron Wyden insists that the report demonstrates the need for more digital privacy protections for U.S. citizens.  In a press release, Wyden says he's convinced, "This review shows the government's existing policies have failed to provide essential safeguards for Americans' privacy or oversight of how agencies buy and use personal data." Others are calling for stricter regulations on these private companies, more laws restricting government purchases, and an increased effort to keep citizens' private data out of potential adversaries' hands. 
FOR MORE OF MY SECURITY ALERTS, SUBSCRIBE TO MY FREE CYBERGUY REPORT NEWSLETTER BY HEADING TO CYBERGUY.COM/NEWSLETTER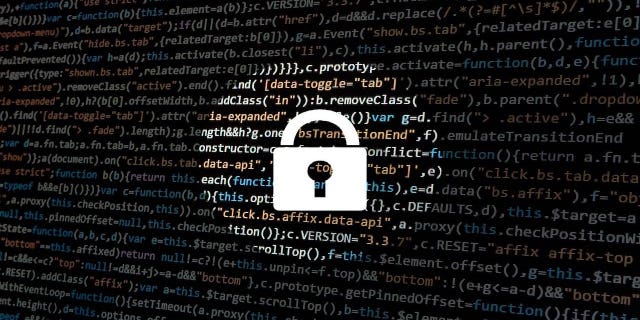 How to protect your privacy with a removal service 
As your private information becomes increasingly sought after, it is crucial you learn how to protect yourself from the overreach of companies and government agencies. One easy way to ensure your safety is to use a removal service. 
While no service promises to remove all your data from the internet, having a removal service is great if you want to constantly monitor and automate the process of removing your information from hundreds of sites continuously over a longer period of time. 
MASSIVE DISTRIBUTION OF MALWARE EXPOSES GAMERS TO THEFT AND DATA BREACHES
While no service promises to remove all your data from the internet, having a removal service is great if you want to constantly monitor and automate the process of removing your information from hundreds of sites continuously over a longer period of time. 
See my tips and best picks for removing yourself from the internet by visiting Cyberguy.com/Delete 
Kurt's key takeaways  
So now you know that federal intelligence agencies might be buying your data? Yeah, it's pretty shocking. A recently declassified intelligence report revealed certain government agencies purchase personal info from private companies to build these massive databases. Now, they claim it's all about tracking threats, yet let's be honest, this raises serious concerns for regular folks like us regarding our privacy and safety. That's why you should consider using a removal service. They've got your back, helping you monitor and delete your personal info from hundreds of websites. It's worth a shot to take control of your online presence. 
Are you concerned about the government's practice of purchasing personal data from private companies and the potential risks it poses to your privacy and safety? What do you think should be done about it? Let us know by writing us at Cyberguy.com/Contact 
CLICK HERE TO GET THE FOX NEWS APP
For more of my security alerts, subscribe to my free CyberGuy Report Newsletter by heading to Cyberguy.com/Newsletter 
Copyright 2023 CyberGuy.com.  All rights reserved.