Tony Yu, general manager of Asus China, has demonstrated a prototype of a GeForce RTX 4060 Ti graphics card that not only processes graphics but can also carry two M.2-2280 SSDs. The product will be handy for inexpensive PCs with insufficient M.2 slots for SSDs. However, it is only a prototype for now.
In addition to Nvidia's AD102 GPU with 4352 CUDA cores and 8GB of GDDR6 memory, the prototype Asus GeForce RTX 4060 Ti graphics card has two M.2-2280 slots with a PCIe 4.0 x4 interface for SSDs, one on the front and one of the back side of the PCB. The card has a simplistic (and presumably inexpensive) PCIe switch, so the GPU (with a PCIe x8 interface) and drives (two drives with a PCIe x4 interface) get all the bandwidth they need to operate at their maximum throughput.
The performance of Nvidia's GeForce RTX 4060 Ti is high enough to make the prototype one of the best graphics cards available. Adding two M.2-2280 slots will surely make it one of the most useful graphics boards.
An avid enthusiast would ask legitimate questions about cooling and supplying power for both the GPU and the drives since the card only has one eight-pin auxiliary PCIe power connector, which can officially provide up to 150W of power — the GeForce RTX 4060 Ti is rated for 160W. As it turns out, the drives can fetch the power from the slot. As for the cooling system, it appears to be architected so that it could cool down both the GPU and the drives.
Like many other midrange GPUs these days, Nvidia's AD106 graphics processor only has eight PCIe 4.0 lanes since 15.754 GB/s raw bandwidth provided by eight PCIe lanes is enough for modern GPUs, and eight extra PCIe lanes take too much precious die space. Some may consider such implementation a drawback, but Asus saw an opportunity to add value to a potential product.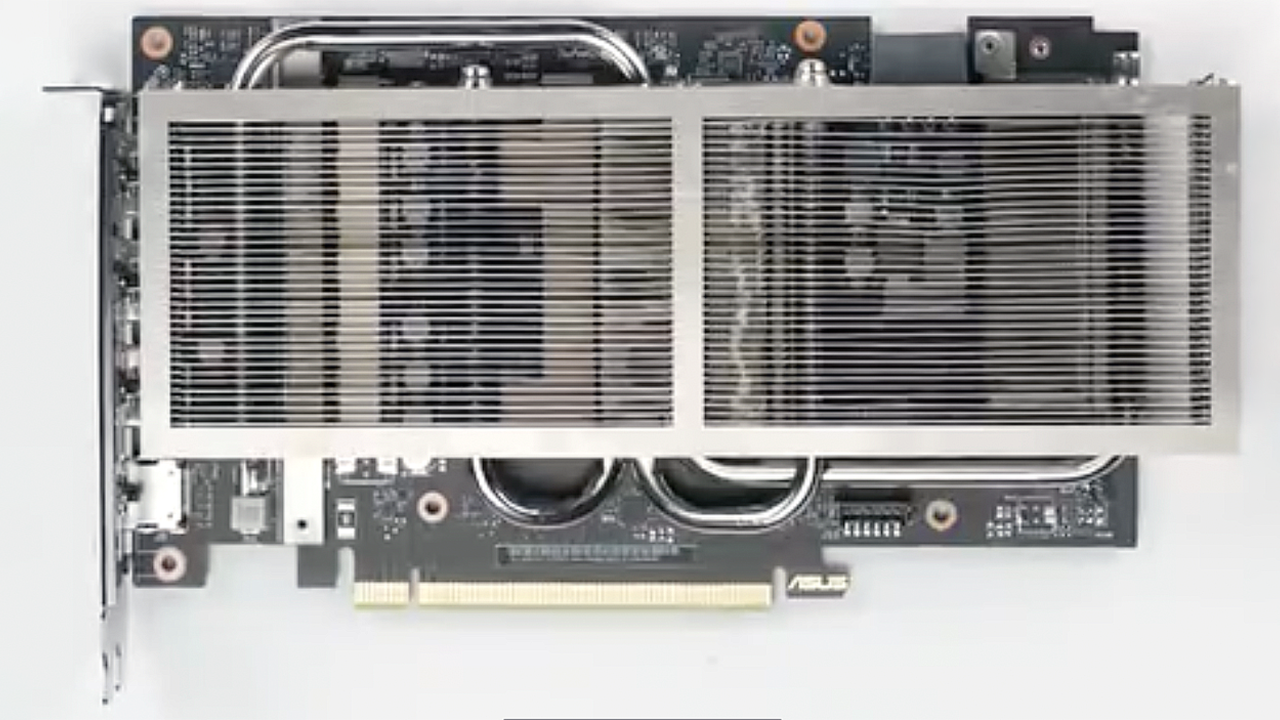 While adding two M.2-2280 PCIe 4.0 x4 slots to any system seems plausible, it should be noted that the card is not going to be more expensive than other GeForce RTX 4060 Ti offerings. The board uses a unique PCB, and PCIe 4.0 switches are not exactly cheap. Yet, before drawing any conclusions, we should wait for Asus to launch its GeForce RTX 4060 Ti with two M.2-2280 slots and see how much it will actually cost.