You can save time and increase your productivity if you have a Windows or PC computer by using these nifty keyboard shortcuts. You'll be able to quickly hide all of your windows, display others, undo mistakes, and conceal everything by locking your computer with a few taps, and that's not all. So, let's get to it to help you be more efficient and your workflow more efficient. 
CLICK TO GET KURT'S FREE CYBERGUY NEWSLETTER WITH SECURITY ALERTS, QUICK TIPS, TECH REVIEWS AND EASY HOW-TO'S TO MAKE YOU SMARTER 
10 best Windows keyboard shortcuts 
1. Lock your screen 
Press the Windows key + L to quickly lock your entire computer. Whether you're just stepping away and want to save the time of putting it to sleep, or someone's approaching, and you want to quickly lock it up, this is the best way to do it. You'll need to have a password already set up on your Windows device to work, which I highly recommend you do for your own personal protection anyway. 
2. Minimize all windows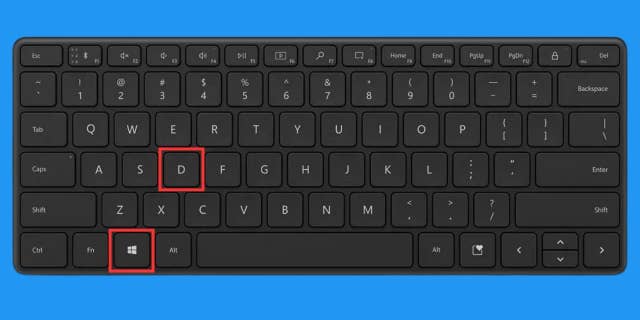 Tap Windows key + D to reveal the desktop automatically and minimize all open windows. If you don't need to take as dramatic a step as locking up the screen quickly, minimizing all of them is another great way to quickly hide everything you're working on. This is also a handy way to quickly access your desktop if you have a bunch of tabs and programs open at the same time you don't want to manually minimize. 
 10 USEFUL MAC KEYBOARD SHORTCUTS YOU NEED TO KNOW
3. Quickly access the search bar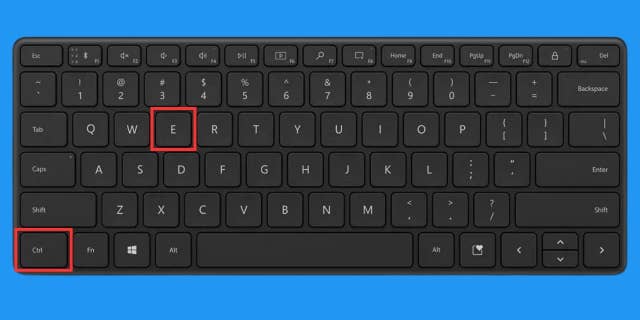 You can use this for your computer or while in your Windows browser. Tap Ctrl + E to select the navigation/search bar, so you can type in whatever you're looking for. 
4. Close an app (and save your work)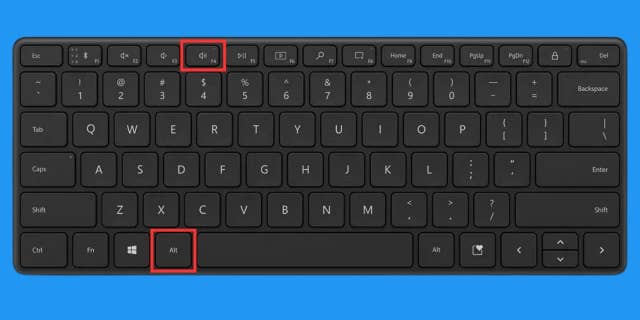 You can save and close any app with a tap of a few buttons! Press Alt + F4 to close down the entire program. You can also type Ctrl + F4 to close down just the active window you have open. 
 5. Find something easily on any page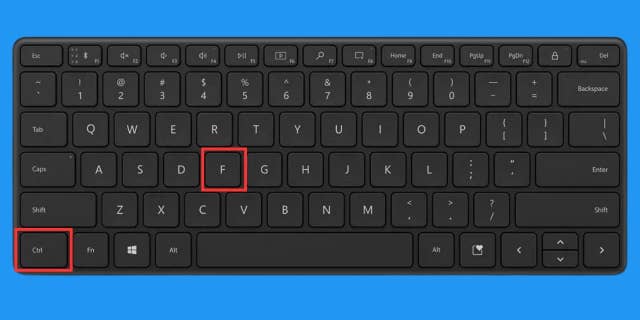 Whether you're searching for a particular name in a document, a keyword on a webpage, or something you just typed, use the handy shortcut to find something on any page or document with text. Tap Ctrl + F and a search bar will appear for you to type in. 
WHY WINDOWS IS THE #1 TARGET FOR MALWARE – 3 EASY WAYS TO STAY SAFE 
6. Quickly switch tabs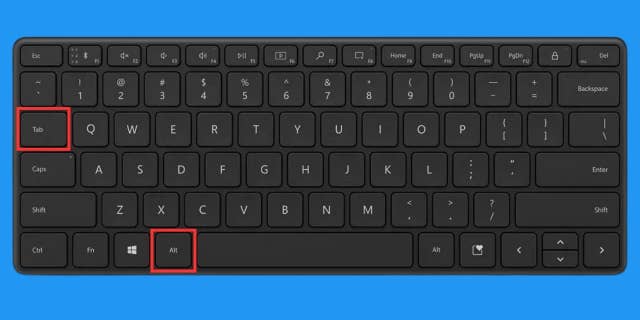 Put away the mouse and forget having to click through different windows – quickly show all of your open application windows by tapping Alt + Tab and continue to hold down Alt as you press Tab until you choose which open window you want to bring to the forefront. 
7. Copy text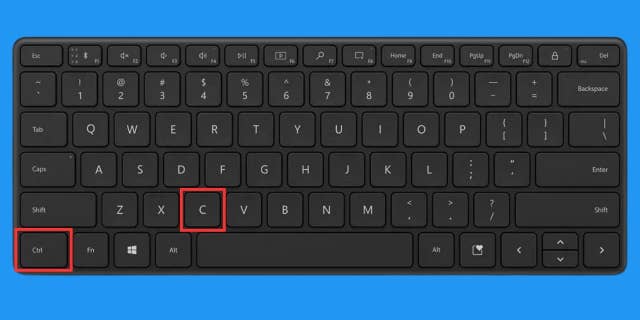 This is one of the older tricks in the book, yet it's still super handy and easier than having to manually copy any text you want to potentially paste in another location. After you have the text selected that you want to copy, tap Ctrl + C. You can also use the Copy (Ctrl + C) method on other things on Windows, such as files, photos or a folder. 
8. Paste text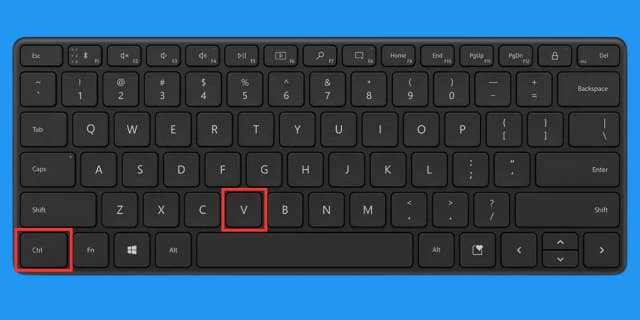 Now that you know how to copy your text without having to go through the steps with your mouse, paste the text, file, folder or photo just as easily. Either select where you're going to paste the text or select where on your computer, you're going to paste a file/folder/photo/etc., and then press Ctrl + V to paste.
WINDOWS 11 TIPS AND TRICKS YOU DIDN'T KNOW YOU NEEDED UNTIL NOW
9. Select all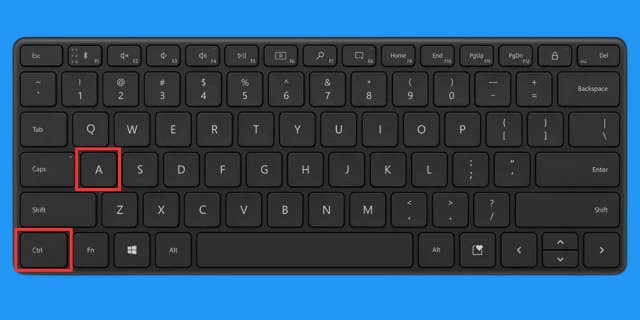 This is handy for selecting all the text on a page or document, selecting all the photos in a folder, or maybe it's all the names on an Excel sheet. Whatever it may be, you can easily select all on Windows by pressing Ctrl + A. 
10. Undo any mistake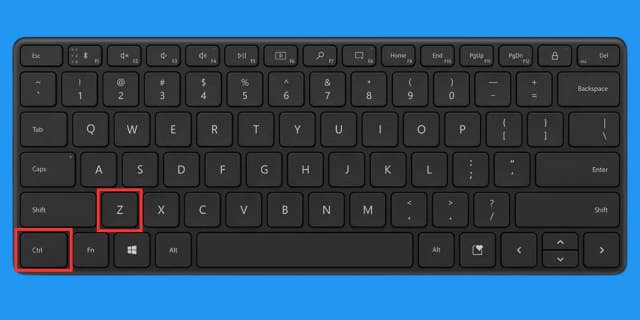 This is a handy shortcut if you made a quick typo while typing something out, but it's even more handy when you make a larger error like accidentally deleting an entire page of work. We've all been there – whether it's a long email, you accidentally typed over or a list you deleted – whatever it may be, undo it by pressing Ctrl + Z. 
CLICK HERE TO GET THE FOX NEWS APP
Kurt's key takeaways 
Incorporating these nifty keyboard shortcuts into your workflow will definitely save you time and improve your productivity on Windows or PC computers. From quickly locking your screen with Windows key + L to easily undoing mistakes with Ctrl + Z, these shortcuts will enable you to manage your tasks, hide windows, navigate seamlessly, and streamline your workflow. Give these shortcuts a try, and I promise you'll notice a big improvement in how efficient and productive you are. 
What's your favorite Windows shortcut? Let us know by writing us at Cyberguy.com/Contact. 
For more of my tech tips & security alerts, subscribe to my free CyberGuy Report Newsletter by heading to Cyberguy.com/Newsletter.
Copyright 2023 CyberGuy.com. All rights reserved.